The Account Management allows System Administrators to manage their Key Contact information and designate who should be receiving notifications about updates to the system. You will be able to set an Account Owner, as well as multiple Key Contacts.

The Account Owner will need to receive all types of updates, whereas each Key Contact can have different mailing preferences set to determine whether they get updates on the following:
Email communication regarding general system information, planned maintenance or known issues
Email communication regarding regular billing events or changes
Email communication relating to billable learners and other services (e.g. SCORM, Work-based Learning)
Email communication relating to promotional material including live webinars and product changes
Email communication relating to maintenance or changes to the aXcelerate API endpoints
Note: It is important to keep this section up to date, so that your organisation can stay informed about critical updates.
Change the Account Owner
The Account Owner is a User who is the primary point of contact for your aXcelerate account and will receive all communication by default.
Against the current Account Owner, click on the three vertical dots
Click Change Account Owner
Search for another Contact
Click Change Account Owner to save changes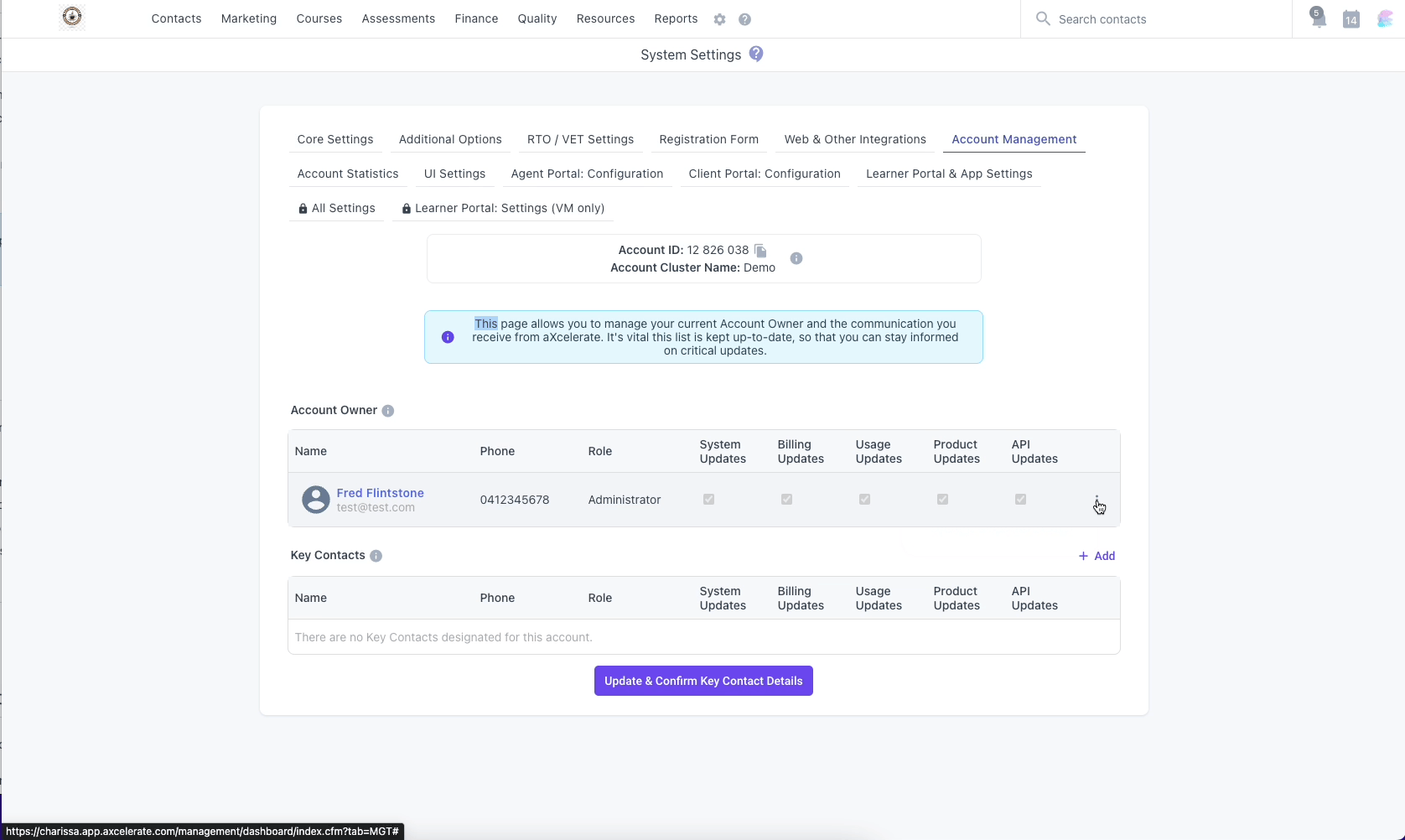 Note: aXcelerate Support and your Key Contacts will be notified if the Account Owner is changed.
Add Key Contacts
Key Contacts represent other important Contacts who should receive important system updates.
Against Key Contacts, click the + Add button.
Search for a Contact to add
Click Add Contact to save changes.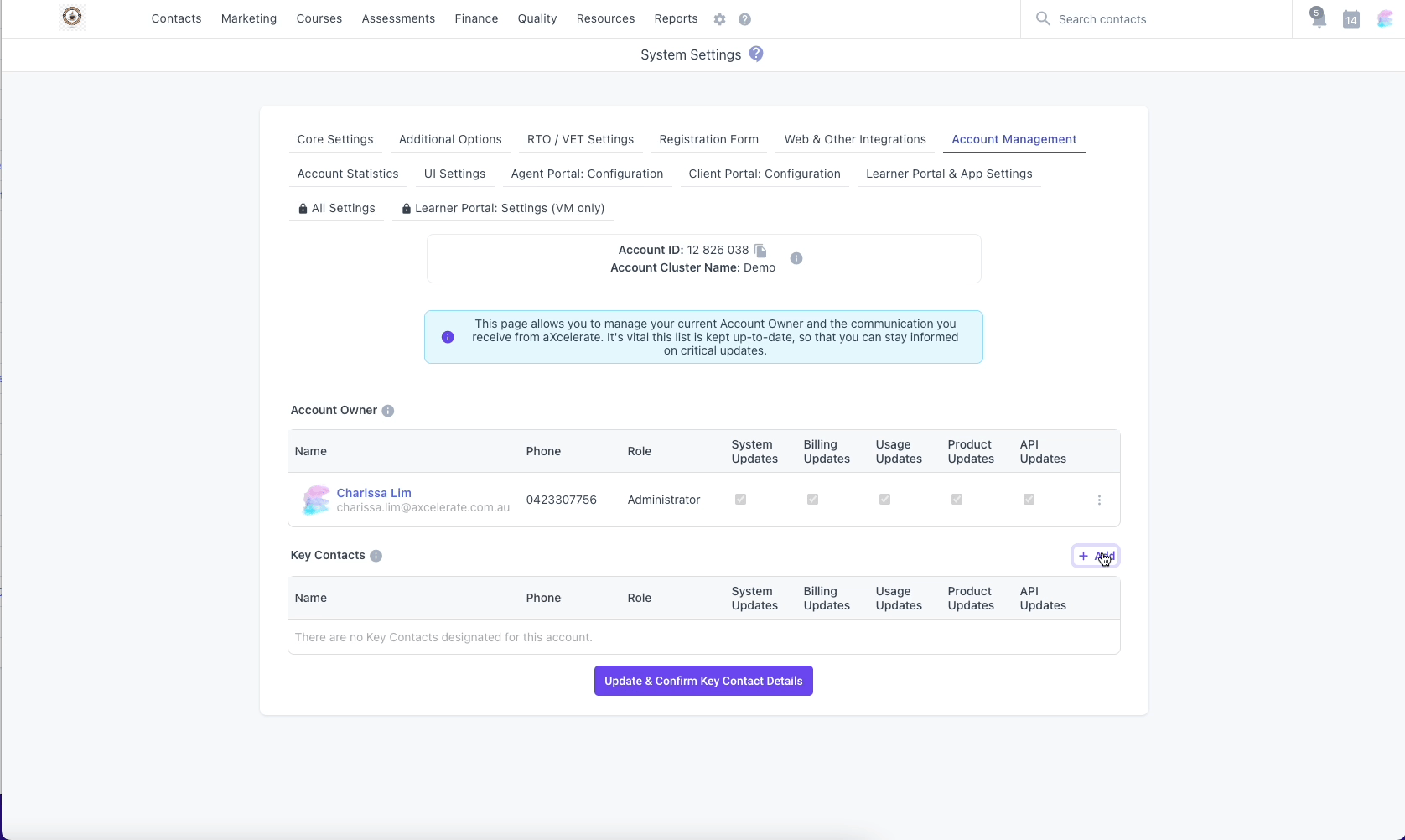 Remove a Key Contact
Key Contacts can be removed if the Contact is no longer with your Organisation.
Against Key Contacts, click the + Add button
Click Remove Key Contact